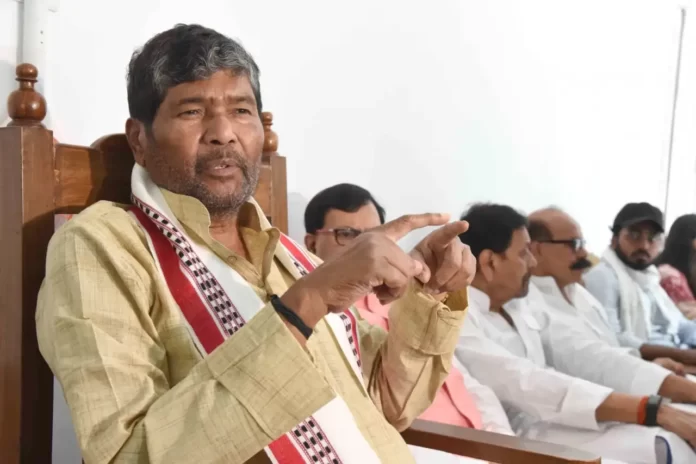 Union Minister Pashupati Kumar Paras on October 9, launched a scathing assault on the Bihar authorities led by Chief Minister Nitish Kumar over the solid survey, stating that it was done out of "political hatred".
"The cast survey, which has been conducted, was done out of political hatred. Nitish Kumarji got it done to acquire dominance in the political space. The report of the cast survey showed that the percentage of the upper caste people in the state is 15 per cent. When the cast survey was conducted back in 1956 and 1962, the percentage was the same, in fact, above than this", Paras said whereas chatting with ANI in Bihar's Patna.
"Sitting on the Patna secretariat, the Chief Minister ordered for the survey. No one got here to conduct a survey in my village. The higher caste people who find themselves not the voters of Nitish Kumar and the 'Ghamandiya' alliance, the survey intentionally confirmed them much less in numbers', he added.
Earlier, the Bihar authorities launched caste survey information, with the figures which will have ramifications for the Lok Sabha polls subsequent yr, displaying that Other Backward Caste (OBC) and Extremely Backward Class (EBC) collectively account for 63 per cent of the state's inhabitants.
"The extremely backward class is 36.01 per cent, the general category is 15.52 per cent and the Other Backward Caste (OBC) is 27 per cent," Vivek Kumar Singh, Additional Chief Secretary said.
According to the info, Scheduled Castes make up 19.65 per cent and the Scheduled Tribes 1.68 per cent of the inhabitants of the state.
The information additionally said that the Hindus comprise 81.99 per cent of the inhabitants, Muslims 17.7 per cent, Christians 0.05 per cent, Sikhs 0.01 per cent, Buddhists 0.08 per cent and different religions 0.12 per cent.
The information said that Yadavs, the OBC group to which Deputy Chief Minister Tejashwi Yadav belongs, is the biggest and accounts for 14.27 per cent of the state's inhabitants.
Kushwaha and Kurmi communities type 4.27 per cent and a pair of.87 per cent of the inhabitants, the caste survey said. Chief Minister Nitish Kumar belongs to the Kurmi neighborhood within the state.
The whole inhabitants of Bihar is greater than 13 crore.
Meanwhile, a pair of days after the Bihar authorities launched caste survey information, Lok Janshakti Party (Ram Vilas) President and Lok Sabha MP Chirag Paswan additionally questioned the Bihar authorities, asking it to make the method clear.
"Mere words can't define caste survey, you have to make the process transparent. On what basis did the Bihar government conduct a caste survey? Nobody knows the process. Most of the residents would say that nobody asked them, they're not even aware…" the LJP (Ram Vilas) chief informed reporters in Patna.
(With inputs from ANI)