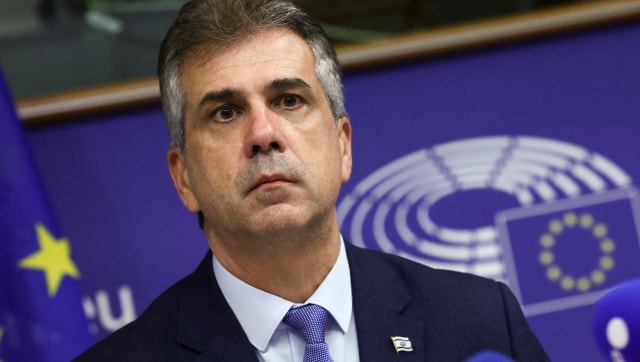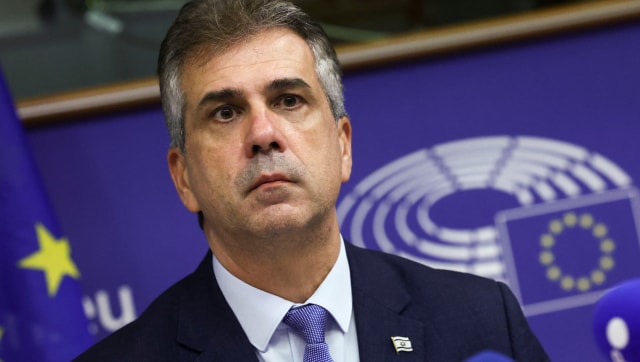 The international minister of Israel declared on Tuesday that Antonio Guterres, the secretary-general of the United Nations, was unfit to steer the organisation as a result of he had not gone far sufficient in denouncing the terrorist organisation Hamas and was too near Iran.
During a press convention held inside the U.N. constructing in Geneva, he made remarks that mirrored a sharpening of Israel's disapproval of the organisation through the week wherein the latter was lamenting the deaths of over 100 of its workers in Gaza.
Eli Cohen, the international minister of Israel, acknowledged that Guterres was unfit to steer the UN.
"Guterres does not deserve to be the head of the United Nations," Israeli Foreign Minister Eli Cohen stated.
"I think that Guterres like all the free nations should say clearly and loudly: free Gaza from Hamas. Everyone said Hamas is worse than ISIS. Why can he not say it?" he added.
Cohen was in Geneva for a gathering with the households of Israeli hostages in addition to representatives from the World Health Organisation and the International Committee of the Red Cross (ICRC).
In the previous, Guterres has claimed that there was one thing "wrong" with Israel's navy operation, which has killed over 11,000 folks thus far in retaliation for 1,200 individuals who had been killed by Hamas on October 7. Another 240 people, together with kids, the wounded, and the aged, had been taken into custody from Israel.
After assembly with ICRC President Mirjana Spoljaric earlier on Tuesday, Cohen expressed his expectation that the impartial organisation would take additional motion to free the hostages.
"I think that the minimum is the Red Cross will meet the hostages; the minimum is they receive a proof of life; and the minimum (is) that they will transfer the medicine to the hostages who are needing it," he acknowledged.
(With company inputs)