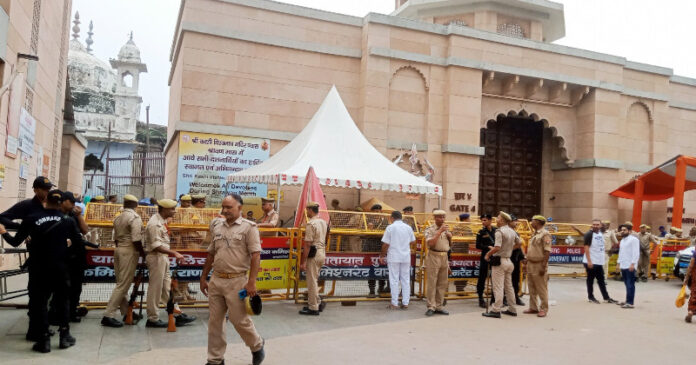 As the Archaeological Survey of India (ASI) continues its scientific survey of the Gyanvapi complicated on the fourth day, an advocate representing the Hindu side, on August 7 mentioned it's wrong to suppose that day-after-day one thing new can be discovered.
Advocate Vishnu Shankar Jain representing the Hindu side in Gyanvapi complicated survey case knowledgeable that , "The survey today will start at 11 am and will go on till 12:30 pm. Then it will be done from 2:30-5 pm…It is a scientific survey and it is different from an advocate commission's survey. It is wrong to think that every day something new will be found because a detailed scientific study of the structure and architecture is happening" .
"When the ASI report comes, then we will know the findings. Everything will come in ASI's report. The survey is happening on the entire premises. The ASI has divided its 42-member team," added the advocate.
Earlier within the day one other advocate, Subhash Nandan Chaturvedi, representing the Hindu side within the case, mentioned, "ASI is conducting the survey in a systematic and scientific manner. Measurements are being done, it will take some time. They will submit the report to the court after the survey is completed."
The scientific survey of the complicated, adjoining to Kashi Vishwanath Temple, excluding Wuzu Khana, started on Friday, following the Allahabad High Court's order, which allowed the ASI to conduct the survey, to decide if the 17th-century mosque was constructed over a pre-existing construction of a Hindu temple.
On August 3, Allahabad High Court dismissed the plea filed by the Muslim side, the Anjuman Intezamia Masjid Committee, difficult the Varanasi courtroom order permitting the ASI to conduct a scientific survey of the Gyanvapi mosque premises, besides the 'Wazukhana' space the place a "Shivling" was claimed to have been discovered final yr.
(with inputs from ANI)