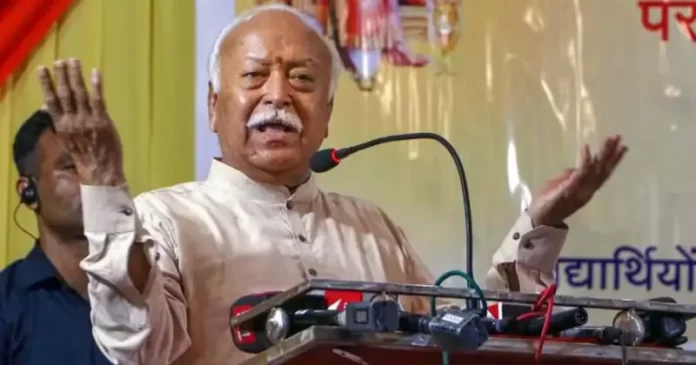 "India has never witnessed a war on issues over which Israel and Hamas are fighting because we have a culture that respects all faiths and sections. That is Hinduism. Everywhere else, there is a war going on. You must have heard of the war in Ukraine, the Hamas-Israel war. In our country, there have never been wars on such issues, we have never had such a fight, we do not fight with anyone on such issues…" RSS Sarsanghchalak Dr Mohan Bhagwat mentioned whereas addressing an occasion in Maharashtra's Nagpur.
Hamas launched a horrific terror assault on Israel on October 7 which resulted in over 1400 deaths and over 3000 accidents. In response, Israel launched a robust counter-offensive attacking a number of Hamas terror models within the Gaza Strip. At least 4,385 Palestinians have been killed in Israeli strikes on Gaza.
Meanwhile, the war has entered its 16th day at present. Meanwhile, aside from international locations just like the United States (US) and the United Kingdom (UK), India has expressed solidarity with Israel. "People of India stand firmly with Israel in this difficult hour. India strongly and unequivocally condemns terrorism in all its forms and manifestations", mentioned Prime Minister Narendra Modi in a submit on 'X'.
However, the federal government's stand was condemned by the opposition leaders because it has been sharing an amicable relationship with Palestine as nicely. From former Prime Minister Atal Bihari Vajpayee to former External Affairs Minister Sushma Swaraj, India has been sustaining a detailed relationship with Palestine. India can also be one among Israel's largest arms prospects.
However, the central authorities has maintained that "terrorism should be condemned in all forms". However in a "diplomatic" transfer, after many civilians misplaced their lives in an explosion at a hospital primarily based in Gaza, Palestine, Prime Minister Modi expressed grief over the identical.
"Spoke to the President of the Palestinian Authority H.E. Mahmoud Abbas. Conveyed my condolences for the loss of civilian lives at the Al Ahli Hospital in Gaza. We will continue to send humanitarian assistance to the Palestinian people. Shared our deep concern about the terrorism, violence, and deteriorating security situation in the region. Reiterated India's long-standing principled position on the Israel-Palestine issue", the PM wrote in a submit on 'X'.