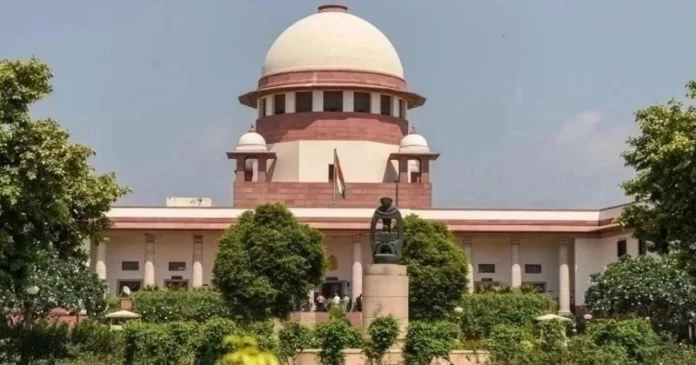 The Supreme Court on October 6, issued discover to the Centre, Madhya Pradesh, Rajasthan and Election Commission of India (ECI) on a Public Interest Litigation (PIL) that alleged distribution of money and different freebies on the taxpayers' bills.
A bench of Chief Justice of India DY Chandrachud and Justices JB Pardiwala and Manoj Mishra sought a response from the Centre, States and ballot panel inside 4 weeks.
The apex courtroom was listening to a PIL filed by Bhattulal Jain, a social employee, and ordered that or not it's tagged with a pending plea on the problem. The PIL sought complete pointers to debar political events from distributing money and different freebies on the expense of taxpayers.
The petition sought instructions that States be directed to not misuse consolidated fund or grant within the identify of public functions, on the verge of elections.
The petition additionally alleged that such pre-poll guarantees made by political events have been "frittering away taxpayers' money".
It additional requested the apex courtroom to direct and declare that the promise/ distribution of irrational freebies from the general public fund before the election to lure voters is analogous to bribery and undue affect.
The counsel advised the bench that, "A line has to be drawn between what is public interest and what is not. Distributing cash – nothing is more atrocious than permitting the government to distribute cash. Six months before elections these things start."
Ultimately the burden is on tax-paying residents of this nation, he stated. CJI stated, "All kinds of promises are made before elections and we cannot control this."
The plea submitted, "No Government can declare free electricity, free water, free distribution or loan waiver without the approval of the legislative assembly, irrespective of which government is ruling. Since the money belongs to our taxpayers, the taxpayers should have the right to monitor its use."
It additional added, "Political parties keep on wooing the public by offering freebies for votes. Whatever projects are announced, the government should first submit their blueprint and get approval from the legislative assembly. This should also apply to the salaries of MPs and MLAs and other non-legislative benefits received by them."
(with inputs from ANI)