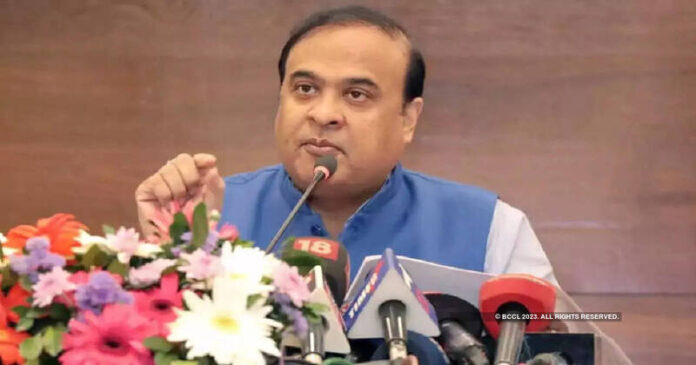 Assam CM Himanta Biswa Sarma, whereas addressing a media convention in poll-bound Madhya Pradesh hit on the Congress occasion over its choice to boycott sure information channels and journalists. The salvo was fired because the Opposition bloc INDIA on Thursday launched a "boycott list" of TV anchors and journalists. "This boycott and media censorship can be traced back to 1975. It is not new. It is a rehearsal for you," mentioned the Assam CM.
"For any reason, if the Congress government comes to power, the media will get censored, but ISRO has made the Chandrayaan at the right time. I will send the entire Congress party to the moon to form a government there. This is childish," he quipped.
Launching an assault on former Madhya Pradesh chief minister Kamal Nath, Himanta Sarma mentioned, "Who else in the world has a more tired face than Congress leader Kamal Nath? If Shivraj Singh Chouhan and Kamal Nath ji are made to stand on a stage, Kamal Nath ji looks so tired. There has been massive development in Madhya Pradesh, and I want it to increase after the elections. The INDIA bloc has openly opposed Hindus… I hope people will take cognizance of this and vote accordingly."
The choice to boycott journalists was taken by the INDIA bloc's media committee on Thursday. The record shared by leaders of the India bloc comprises the names of 14 information anchors.On Friday, BJP nationwide spokesperson Sambit Patra lashed out on the INDIA bloc for releasing this "boycott list". Patra mentioned that the INDIA bloc's transfer proves to be a "contempt against media," and it displays their "hatred towards free journalism".
BJP's nationwide spokesperson mentioned, "India's alliance' by releasing a boycott list has put the lives of these journalists in danger." Calling it a "hit list", Patra mentioned, "This is a target list, and now they are going to file FIRs against these journalists. They will do everything to harass these journalists."
"Who will take responsibility if any of your party workers attack these journalists?" he questioned. "This was a hit job, done by a hit list released by the Congress party and the 'INDI alliance'," Patra added.
Earlier on Thursday, Chairman of the Media and Publicity Department for Congress, Pawan Khera on X, wrote, "Hate shops are decorated on some channels every day from 5 p.m. onwards. We will not become customers in the market of hate. Our aim is 'Hate-Free India'. With a heavy heart, it was decided not to participate in the shows and events of some anchors. We have been fighting against unrestrained comments, fake news, etc. against our leaders and will continue to fight, but we will not allow hatred to spread in society. Hate will end; love will win."