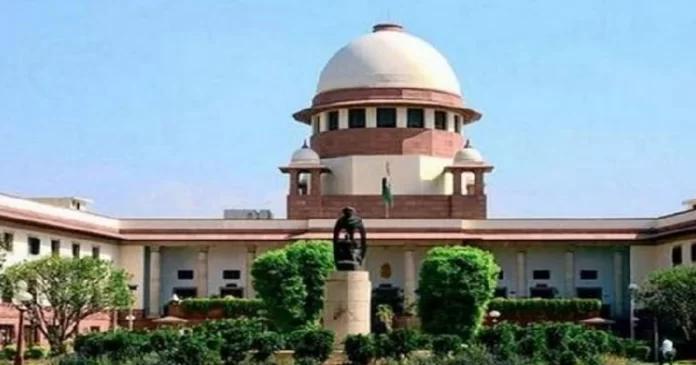 The Supreme Court on October 6, issued notice to the Bihar Government on the plea difficult a caste-based survey within the state and refused to stay anything arising out of the publication of the data of the caste census.
A bench of Justices Sanjiv Khanna and SVN Bhatti made it clear that it isn't going to stay anything at this level. The court docket stated that it can't cease the state Government or any Government from taking a call as that will be mistaken.
The court docket, nonetheless, stated it could think about any challenge with regard to data of caste-based survey and study the problem relating to the facility of the State Government to conduct such workouts. Also, the court docket sought to know from the Bihar Government why they revealed the data. The Apex court docket was listening to petitions difficult the Patna High Court's resolution to uphold the caste survey initiated by the Bihar Government.
The petitioner's lawyer has apprised the court docket that the Bihar Government has already revealed the caste survey data, prompting issues and challenges from varied quarters.
Among the petitioners are organisations like Ek Soch Ek Prayas and Youth for Equality, who've contested the legality and authority of the caste-based survey.
The Union Government additionally entered the authorized fray, submitting an affidavit with the Supreme Court, emphasising that the Census Act of 1948 bestows unique authority upon the Union Government to conduct census-related actions.
The affidavit reaffirmed the Government's dedication to uplift Scheduled Castes (SCs), Scheduled Tribes (STs), Socially and Educationally Backward Classes (SEBCs), and Other Backward Classes (OBCs) in keeping with constitutional provisions and relevant legal guidelines.
One of the petitions, represented by advocate Tanya Shree on behalf of petitioner Akhilesh Kumar, contested the Patna High Court's dismissal of pleas difficult the Nitish Kumar Government's resolution to conduct the caste-based survey. The High Court's order was issued on August 1.
The petitioner had argued that the State of Bihar lacked the constitutional competence to provoke a caste-based survey and usurped the unique authority of the Union Government in conducting a census.
The petitioner had highlighted that the Bihar Government's notification dated June 6, 2022, and the next appointment of a District Magistrate for supervision violate constitutional provisions, together with the distribution of powers between the state and the union. The petitioner contended that all the train is with out legislative competence and is riddled with malafide intentions.
The petitioner underscored that solely the Union Government possesses the authority to conduct a census in India, rendering the Bihar State Government's notification null and void. The Patna High Court had beforehand dismissed comparable pleas contesting the caste-based survey ordered by the Nitish Kumar administration.
The survey goals to accumulate data associated to individuals of all castes, sub-castes, and socioeconomic circumstances, masking an estimated inhabitants of 12.70 crores throughout 38 districts in Bihar.
(with inputs from ANI)