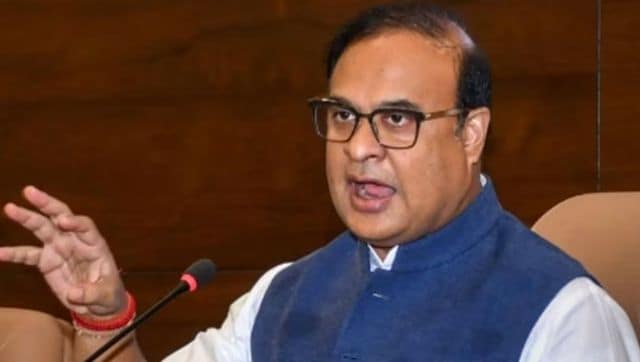 The BJP has been giving sturdy rebuttal to the Opposition's hullabaloo on G20 dinner invitations despatched within the title of 'President of Bharat' as a substitute of President of India as normal. Slamming Congress, Assam Chief Minister Himanta Biswa Sarma stated the grand previous occasion ought to "first go and ask Rahul Gandhi why did he call it 'Bharat Jodo Yatra' and not 'India Jodo Yatra'."
"They object when we call it Bharat, but when your Yuvraj (Rahul Gandhi) calls it Bharat, you have no problem," Sarma requested.
Intensifying his assault on Congress, the Assam CM stated: "…the Opposition is conspiring to erase Hinduism. Now, the issue is – erasing Bharat itself."
Sarma has additionally modified his bio on X (previously Twitter) which now reads, "Chief Minister of Assam, BHARAT."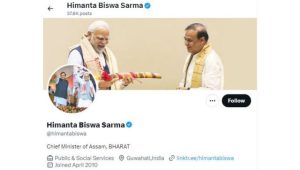 Congress Tuesday slammed the Centre over G20 dinner invitations despatched within the title of 'President of Bharat', with occasion chief Jairam Ramesh accusing Prime Minister Narendra Modi of "distorting history and dividing India".
"So, the news in indeed true. Rashtrapati Bhawan has sent out an invite for a G20 dinner on September 9 in the name of the 'President of Bharat' instead of the usual 'President of India'. Now, Article 1 in the Constitution can read: "Bharat, that was India, shall be a Union of States". But now even this "Union of States" is below assault," Ramesh stated in a submit on X.
Later, Sarma went on social media to hail the "Republic of Bharat". "REPUBLIC OF BHARAT – happy and proud that our civilisation is marching ahead boldly towards AMRIT KAAL," he posted.
As per reviews, not simply the President's invite, even the G20 booklet that will be handed over to overseas delegates is titled "Bharat, The Mother of Democracy".
As per sources, the Prime Minister Narendra Modi-led authorities on the Centre is anticipated to deliver a decision on the doable renaming of the nation throughout particular Parliament session later this month.
There is a hypothesis that the Centre may amend Article 1 of the Constitution that claims "India, that is Bharat, shall be a Union of States".
The five-day particular Parliament session is scheduled to be held from 18 to 22 September.
With inputs from companies