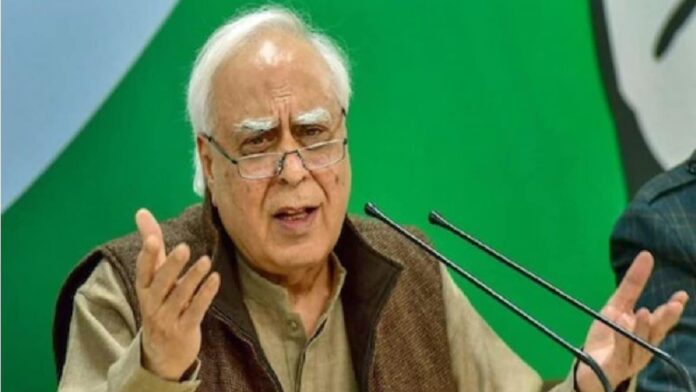 Last Updated: February 06, 2023, 14:33 IST Kapil Sibal tweeted: 'Where are the two Crore jobs a 12 months that Modiji promised?'(File Photo)
Rashtriya Swayamsevak Sangh (RSS) chief Bhagwat on Sunday stated lack of dignity for labour was one of many major causes behind unemployment within the nation
Rajya Sabha MP Kapil Sibal on Monday took a swipe at RSS chief Mohan Bhagwat's remarks urging folks to not run after jobs, asking what about Prime Minister Narendra Modi's two crore jobs per 12 months promise.
Rashtriya Swayamsevak Sangh (RSS) chief Bhagwat on Sunday stated lack of dignity for labour was one of many major causes behind unemployment within the nation, and urged folks to respect all types of labor regardless of their nature, whereas additionally asking them to cease working after jobs.
Reacting to the remarks, Sibal tweeted, "Mohan Bhagwat: Don't 'chase government jobs'. Where are the personal jobs Bhagwat ji?" "And what about the 2 crore jobs a year that Modiji promised!" the previous Union minister stated.
At a public perform in Mumbai, Bhagwat had stated no work may be labelled large or small as it's achieved for the society.  "No matter what sort of work folks do, it must be revered. Lack of dignity for labour is without doubt one of the chief causes behind unemployment within the society. Whether the work requires bodily labour or mind, whether or not it requires onerous work or tender expertise – all must be revered," he stated.
"Everyone runs behind jobs. Government jobs are only around 10 per cent, while other jobs are around 20 per cent. No society in the world can create more than 30 per cent jobs," he stated.
Read all of the Latest Politics News right here
(This story has not been edited by News18 workers and is printed from a syndicated information company feed)