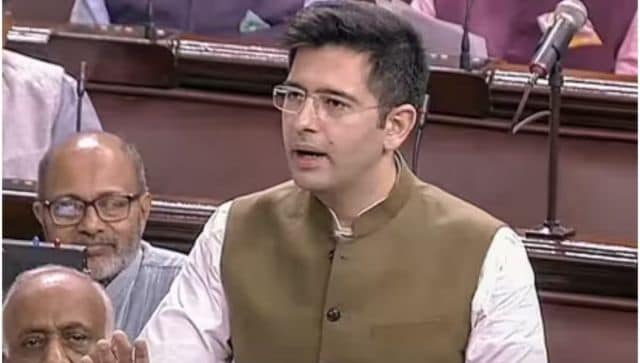 In what appears to be his first response after his suspension, Aam Aadmi Party chief Raghav Chadha launched himself as "suspended Rajya Sabha MP Raghav Chadha" and clarified that he had not solid any signatures.
"Namaskar, I am suspended Rajya Sabha MP Raghav Chadha. Yes, I have been suspended from the Rajya Sabha today. What was my crime?"
Clarifying the "forgery" allegation levelled in opposition to him, the AAP chief stated he had not solid or taken any signatures from any MPs.
"People from the BJP are saying I submitted some MPs' signatures. I want to tell you the truth. Any parliamentarian has the right to nominate names for a committee. This means that I can propose names for a select committee. I don't need an MP's written consent or signature to do so. You just have to give the names. If any MP has an objection, they can withdraw their name. We have not submitted any signatures," the AAP chief stated.
"The allegation is just a way for them to throw mud at me and tarnish my reputation. I want to tell you I am not afraid of these challenges, I will keep fighting," the suspended MP stated.
Chadha was suspended from the Rajya Sabha on Friday for "breach of privilege" after 4 MPs alleged that he had violated guidelines by naming them in a House panel with out their consent.
The Rajya Sabha handed a decision moved by chief of the House Piyush Goyal to droop Chadha until the privileges committee submits its findings.
Goyal slammed the "unethical conduct" of the AAP chief, and known as it an "outrageous disregard of the rules".